PASSIVE PULSATION DAMPENERS
Separate devices and directly mounted on the pump
Stainless Steel (ATEX), Conductive Fiber Polypropylene (ATEX),
Conductive PTFE (ATEX),  PTFE, Glass Fiber Reinforced Polypropylene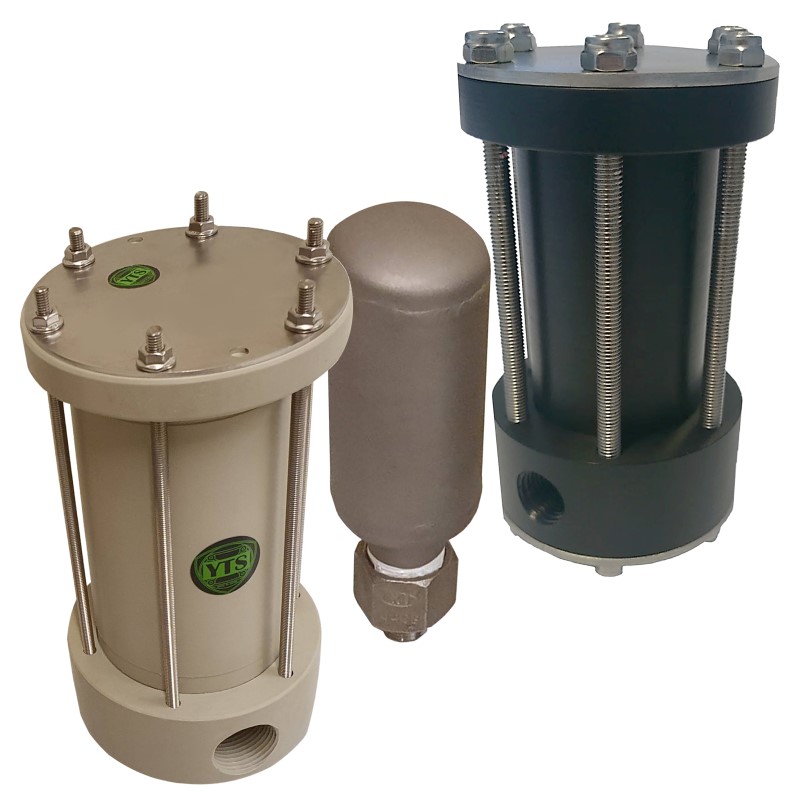 YTS Passive Pulsation Dampeners are simple, cost effective and convenient devices that are used to dampen pulsation.
Passive Pulsation Dampeners are designed to reduce liquid pulsation, liquid surge, foaming and splashing.
They help to protect the pump, pipes, fittings, and process machinery from problems caused by pulsation, vibration, thermal expansion, hydraulic shock, water hammer and cavitation.
They secure steady and continous flow for dosing and blending applications.
Sturdy construction and Stainless Steel plates reinforcement allows dampeners to withstand pressure up to 20 bar.
Pulsation dampener installed on pump suction line protect diaphragms (especially PTFE diaphragms) from too high fluid inlet pressure.
Dampener on suction line protects pump from starvation of fluid –  one of the most common results of the fluid starvation is devastating to pump cavitation.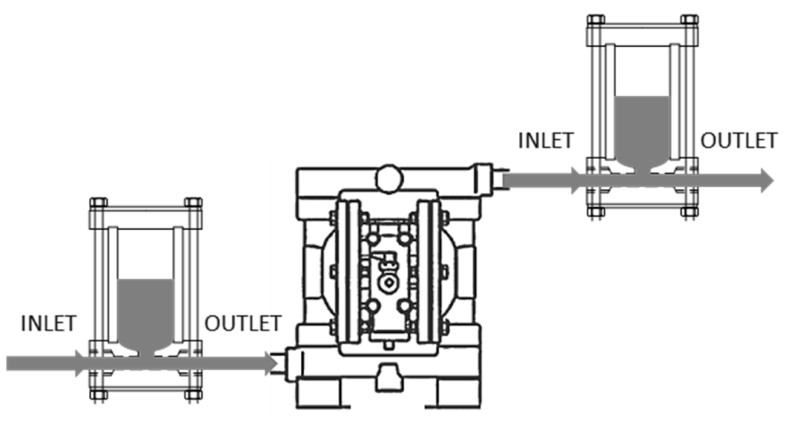 Pulsation dampener installed on pump discharge line eliminates foaming, splashing, agitation of the product.

Insures accuracy, longevity, and repeatability creating steady and continuous flow when dosing or blending.

Protects pipes, valves, fittings and in-line instrumentation from pulsations, vibrations and surges.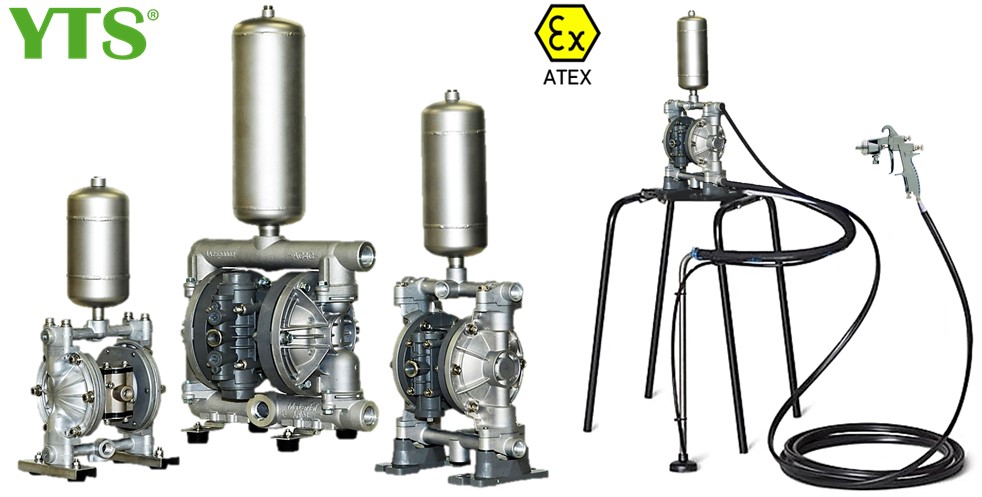 Passive Pulsation Dampeners enables uniform application of material in spraying and coating systems.
They are used in spraying systems, ink and paint dosing systems that uses AODD pumps.
Passive Pulsation Dampener prevents water hammer from quick closing valves, guarding pump from excessive back pressure caused by deadhead condition.
RANGE OF YTS DIAPHRAGM PUMPS
Would you like to receive detailed information and price quotations?
Please Contact Us