What is a Double Diaphragm Pump?
Double Diaphragm Pumps are a type of Positive Displacement Pump which uses Compressed Air, Natural Gas or Nitrogen as a power source. Among many different kinds of pumps Diaphragm Pumps are the most versatile. They are available in wide range of metal alloys and plastics.
Double Diaphragm Pumps have a simple design in which two diaphragms are attached to a common connecting rod.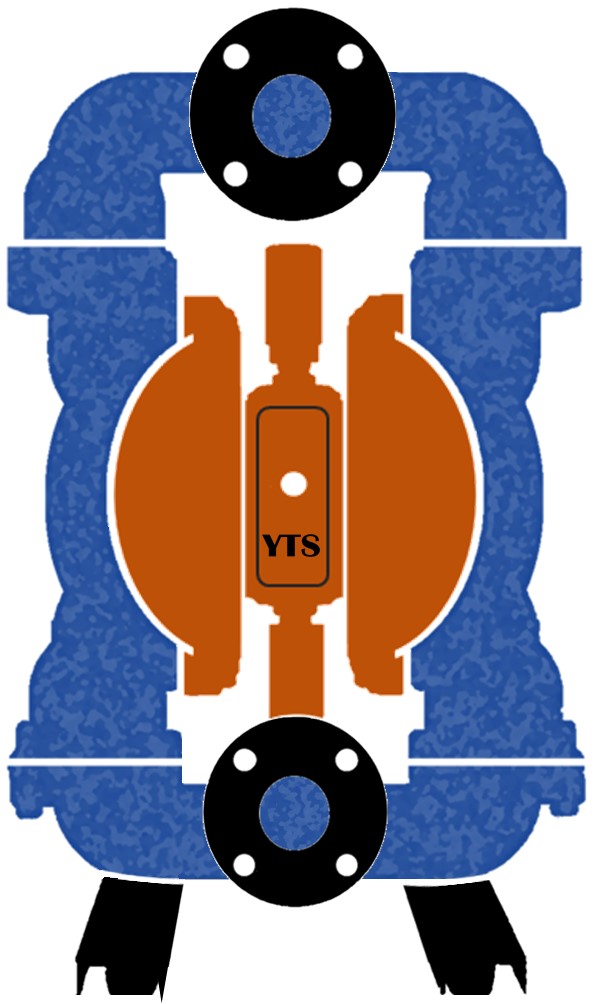 Diaphragms divides the pump into two parts:
Dry (Air) Part is in the mid of the pump, where Air Motor with Air Valve are located.
Wet (Liquid) Part has two sections which are located on both sides of the pump.
Diaphragms works as a separation wall between Parts.
One side of the diaphragm is called "Wet" – this side of the diaphragm is facing liquid.
The second side – "Dry" is facing air side of the pump.
Pump has four valves (can be balls, flaps or flats) installed on Wet sides of the pump.
Two suction valves and two discharge valves.
Standard Diaphragm Pumps have a fluid to air ratio of 1:1.
Special, High Pressure Diaphragm Pumps have 2:1 ratio and can produce up to 17bar, at about half the flow rate. High Pressure Pumps are used in applications in which high discharge pressure is required to overcome system requirements. Commonly, High Pressure Diaphragm Pumps are used in Filter Presses as a feed pump. Due to own versatility the Diaphragm Pump is a workhorse in many industries.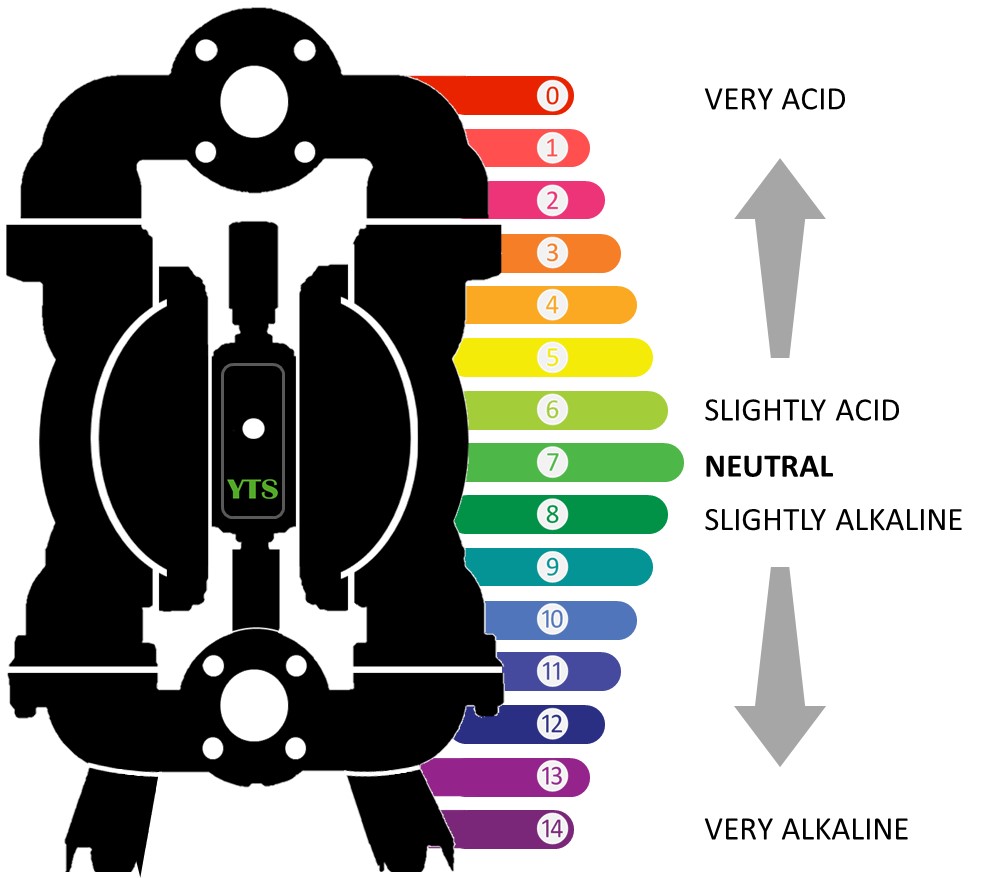 Air Operated Diaphragm Pump can handle almost all acids and bases. YTS comprehensive range of materials – metal alloys and plastics, guarantee choosing the right pump for the most aggressive chemicals.
Apart from the excellent chemical resistance Diaphragm Pumps are capable to work under the harsh environmental conditions. From the extreme cold of the Russian Siberia -50°C, to the extreme heat of the Sahara Desert 60°C. They can work underground and underwater.
Diaphragm Pumps can handle fluids in temperature of several hundred degrees (please contact us for details).
In addition to what has already been said about AODD Pumps versatility in pumping liquids, the Air Operated Double Diaphragm Pumps are also used for powders. They are used in many industries for dust free transfer of fine-grained, low bulk density dry powders.
YTS Pump Engineering B.V.


Logistiekweg 26,




7007 CJ Doetinchem,




Netherlands