Air Operated Double Diaphragm Pumps
3" Metallic
D400-M Heavy Duty
series
YTS powerful 3" Heavy Duty Diaphragm Pumps were specifically designed for very tough and demanding liquid transfer applications. Heavy Duty mechanically actuated shifting mechanism with non-centering coil spring assisted Air Spools will resist stalling and freezing in all conditions.
Heavy Duty Pumps are able to achieve high flow rates and high discharge heads. They are very reliable and efficient. Pumps possess high slurry and sludge handling ability.
They have fully bolted body, heavy weight construction and wide sturdy steel base.  Pumps have double external exhaust ports. Aluminium Air Motor can be PTFE or Nickel coated.
Our pumps are oil and grease lubrication free, with zero exhaust air emissions for safe and environmentally friendly operation. They are easily maintainable with modular replaceable wear parts and outside accessible Air Spools.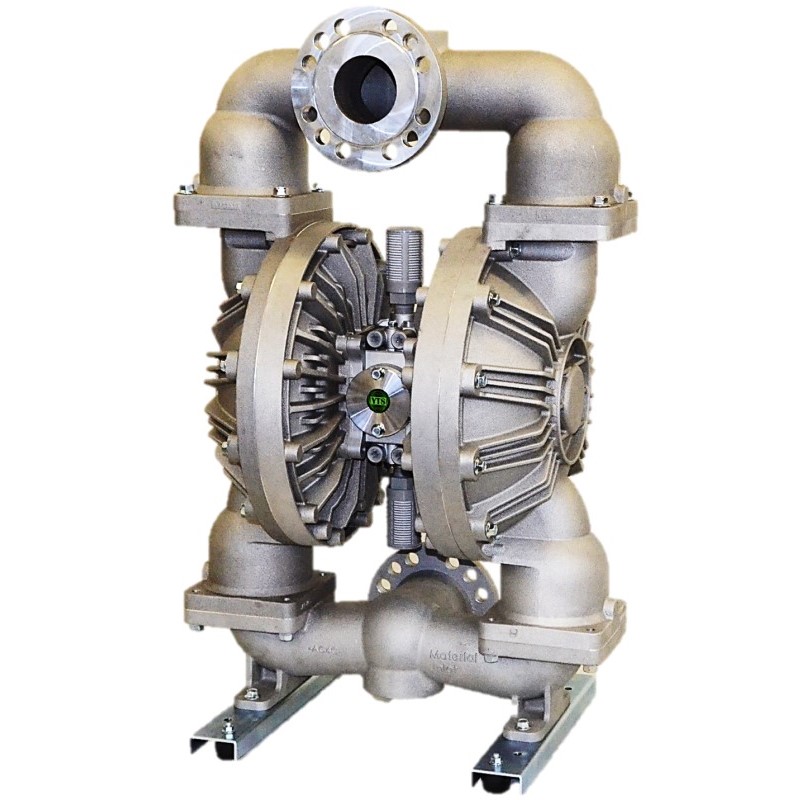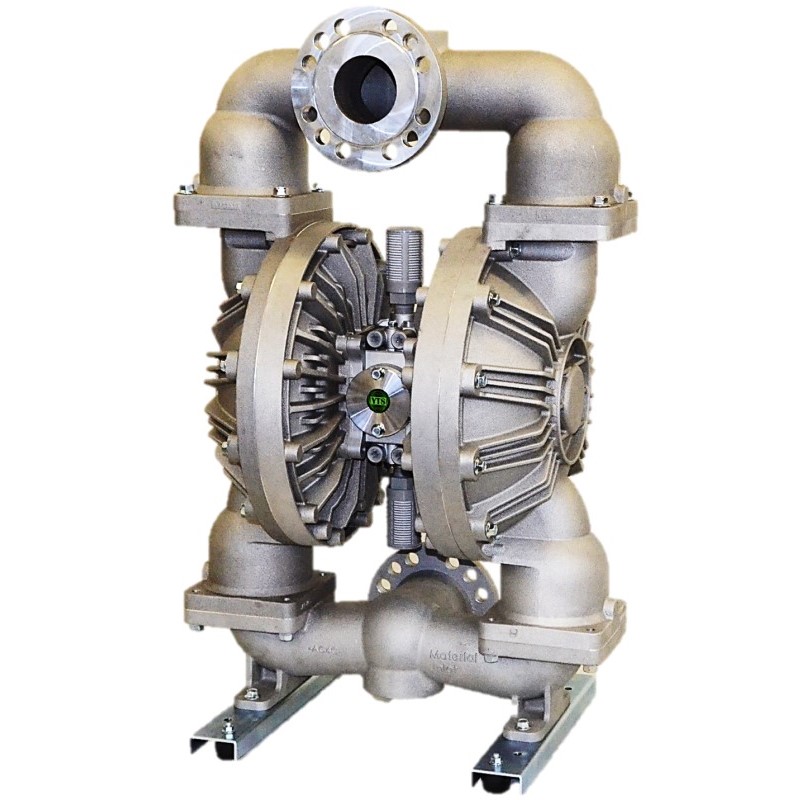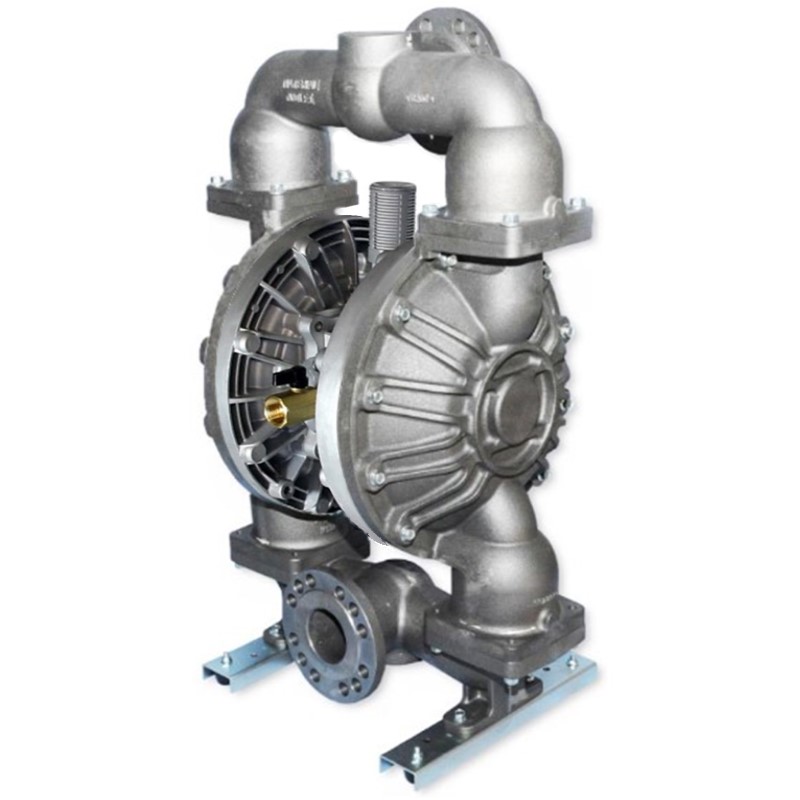 Fluid Inlet / Outlet Connections
3" FEMALE THREADED / FLANGED CONNECTIONS
HEAVY DUTY MECHANICAL COIL SPRING AIR SPOOL
Maximum Operating Pressure
ALUMINIUM, STAINLESS STEEL, CAST IRON, HASTELLOY

PTFE, CR, EPDM, NBR, TPEE, TPO, FKM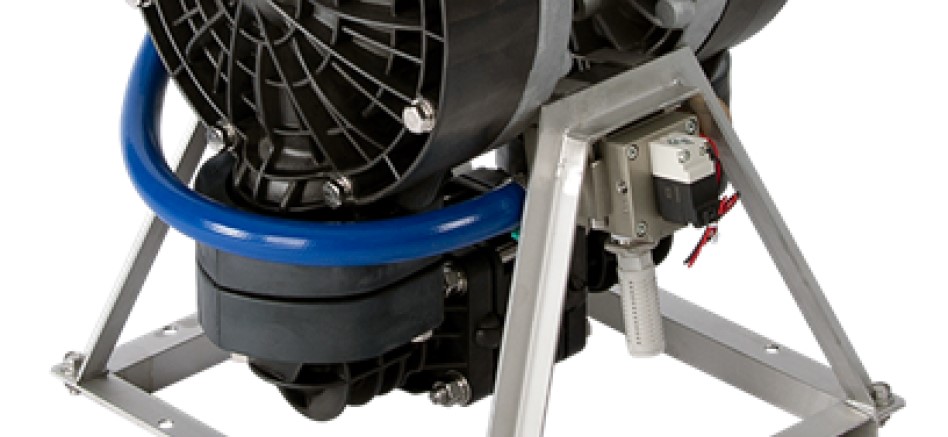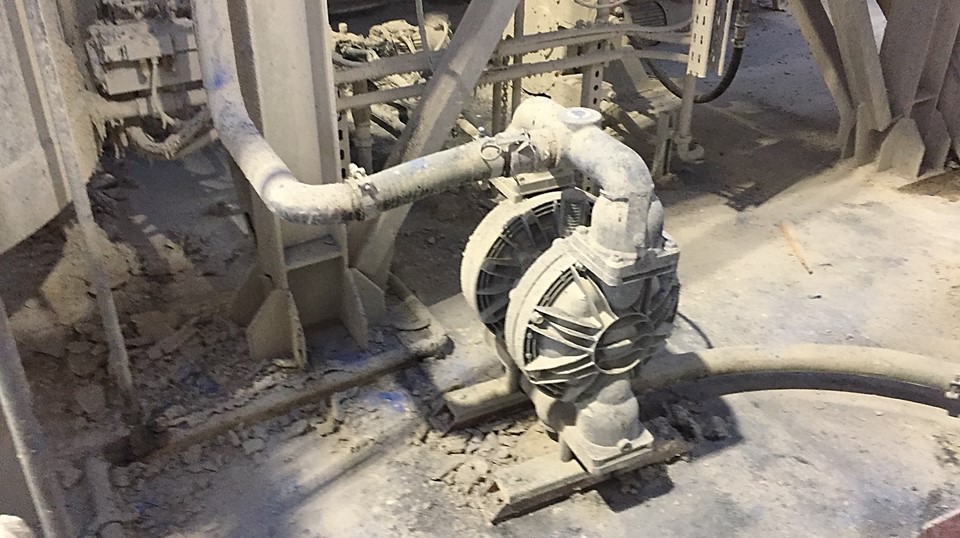 •  PTFE AND NICKEL COATED AIR MOTOR
•  SOLENOID KIT DIRECTLY MOUNTED TO THE PUMP
•  REMOTELY MOUNTED SOLENOID (ATEX)
Applications for Heavy Duty pumps
•  PUMPING AGAINST VERY HIGH BACK PRESSURES
•  OPERATING WITH VERY HIGH AIR INLET PRESSURES
•  FREQUENT OR EXTENDED DEAD HEADING
•  OPERATING AT VERY SLOW SWITCHING SPEEDS
•  OPERATING WITH VERY LOW AIR INLET PRESSURES
•  PUMPING CONTINUOUSLY FOR VERY LONG PERIODS
•  FREQUENT START STOP APPLICATIONS
•  OPERATING WITH VERY LONG DISCHARGE LINES
•  WHERE PUMP ICING / FREEZING IS A COMMON OCCURRENCE
•  WHERE AIR CONSUMPTION EFFICIENCY IS A CRITICAL FACTOR
Heavy Duty Mechanical Coil Spring Air Spool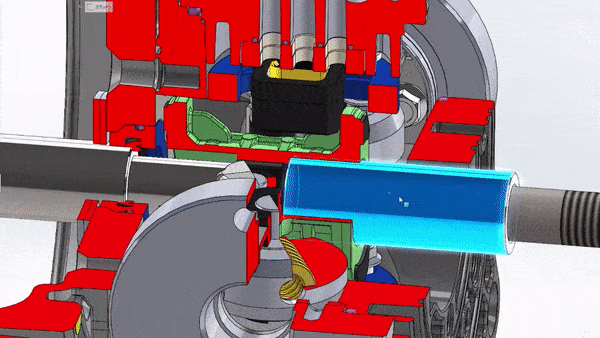 •  Mechanically actuated shifting mechanism
•  Spring assisted non-centering Air Spools
•  Resists stalling and freezing in all conditions
•  Outside accessible
•  Fully modular and replaceable wear components
•  State of the art long life materials of construction
•  Oil & grease lubrication free design
Air Diaphragm
Pump Installation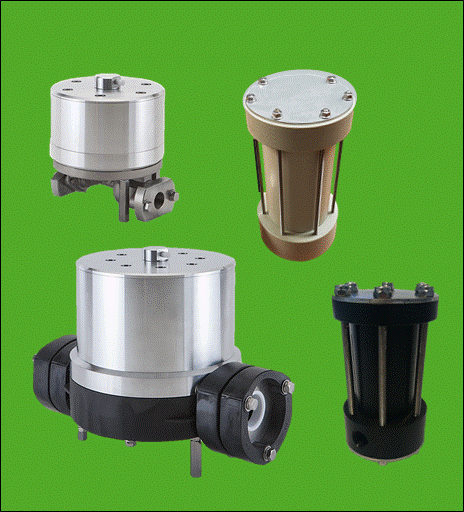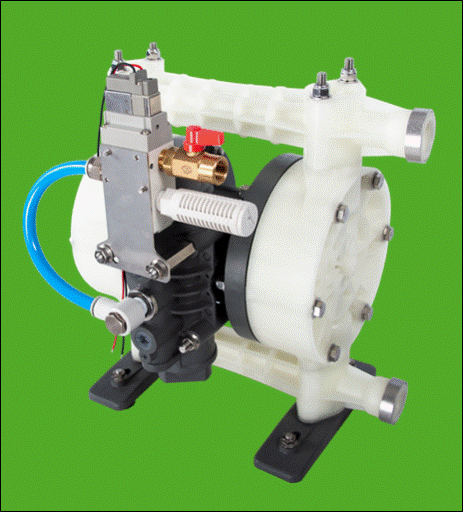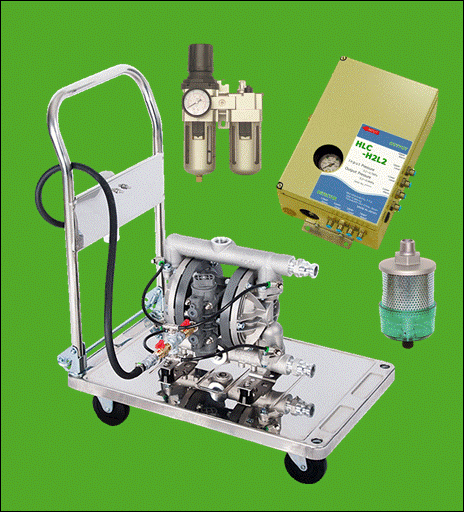 •  Diaphragm Rupture Controller
•  Filter Regulators
•  High Performance Muffler
•  Speed Control Muffler
•  Liquid Inlet Filter
•  TPO Backup Diaphragms
•  TPEE Backup Diaphragms
•  One up Diaphragms
Are you interested in this particular series of pumps?
Would you like to receive detailed information and price quotations?
Please Contact Us