Flap Valve Double Diaphragm Pumps
YTS Flap Valve Pump is designed for high performance in pumping solids. Pump has has a unique top inlet and bottom discharge orientation. Flap valves instead of balls are used to allow the passage of large-size solids.
Each pump comes with externally accessible inspection panels allowing each individual flap valve to be inspected cleaned or replaced simply and easily without having to remove the pump for service.
YTS Flap Valve pumps are particularly good for heavy or very dense slurry, slurries with high solids content and slurries containing large, fibrous or stringy materials.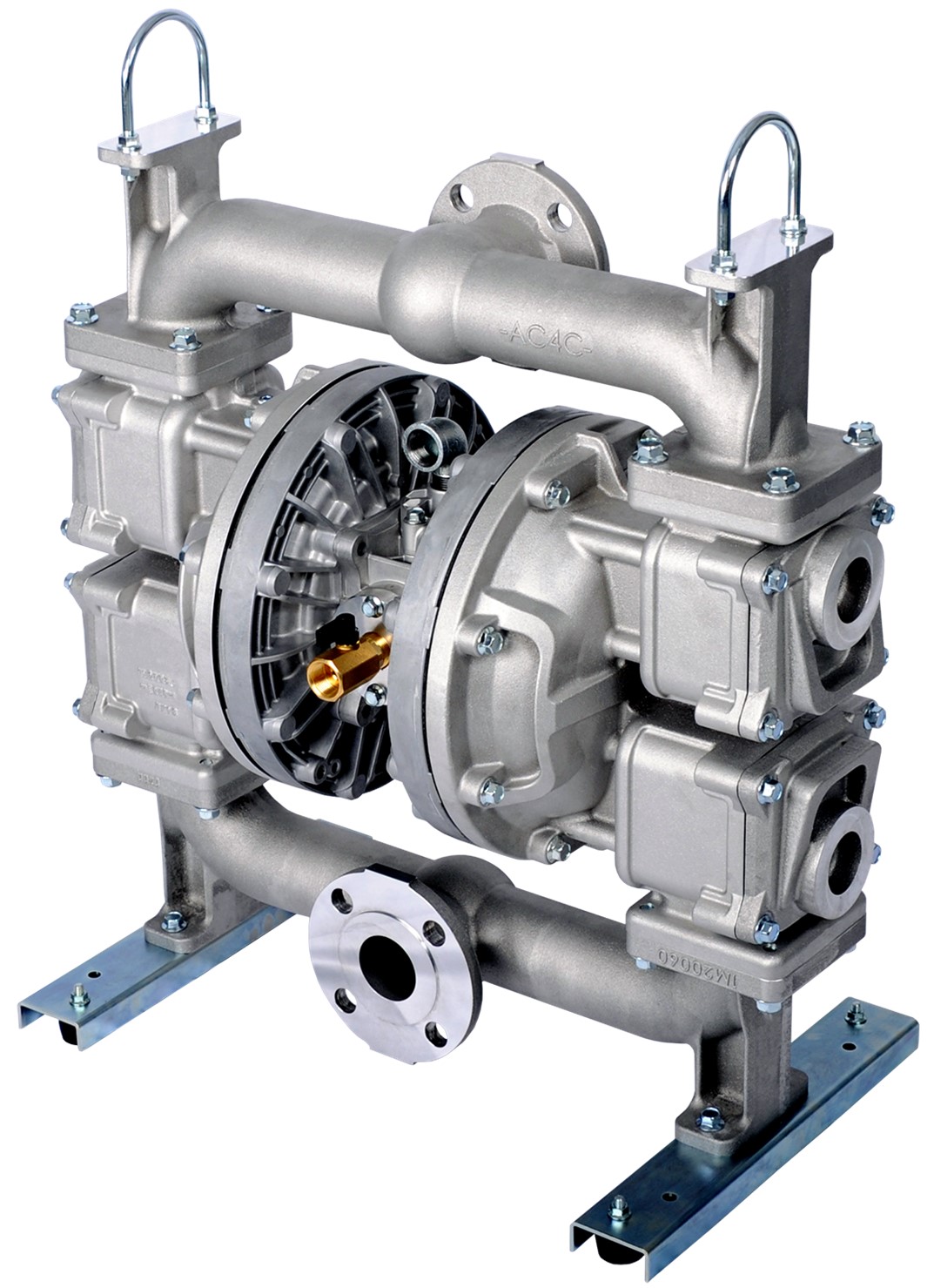 Flap valve design permits passage of soft solids up to 50mm (hard solid maximum size – 30mm)
2″ Fluid Connections
Maximum Flow 780 l/min
8.5 bar Maximum Operating Pressure
Aluminium Pump Body and Air Motor
Top suction / bottom discharge design keeps solids from settling in the pump
Fully non lubricated Air-Valve
Short stroke design improves diaphragm life
No dynamic O-rings to replace or repair
Fully bolted construction
Easy access to valve chambers
Quick removable flap valves
Diaphragm Materials: PTFE, CR, EPDM, NBR, TPEE, TPO, FKM
Optional FDA coating
Optional PTFE Air Motor coating
Optional Heavy Duty version with Mechanical Coil Spring Air Spool
Optional High Pressure version – 2:1 pump. With maximum discharge pressure of 17 bar (pump flow rate 390 l/min).
Typical Applications for YTS Flap Valve Pumps
Meat waste
Poultry waste
Fish waste
Animal fat
Beetroot mass with water
Grape pulp
Dried fruits in syrup
Peet foods

Decontaminated sludge
treatment plants
Small fraction gravel water
Slag with abrasive
Unloading sumps in
concrete plants
Leaves
Small size organic waste

Patented YTS High Performance

YTS Heavy Duty Mechanical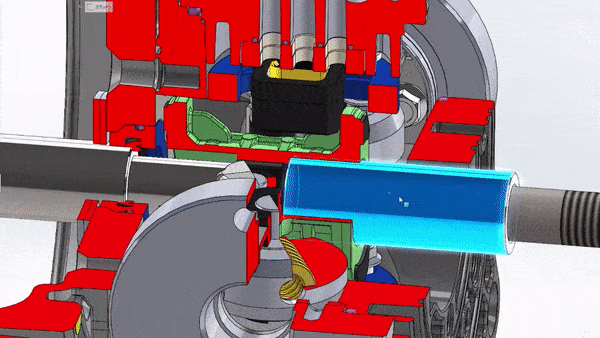 High Pressure Flap Pumps to Transfer Large Particles
YTS Pump Engineering B.V.


Logistiekweg 26,




7007 CJ Doetinchem,




Netherlands