YTS Japan is an independent, family owned, Japanese manufacturer of
AIR OPERATED DOUBLE DIAPHRAGM PUMPS
The Company was founded in Tokyo, Japan in 1966 by late Kazumasa Yamada. The current President of YTS - Mr. Hirokazu Yamada represent the third generation of the Yamada family in the Company.
In 2014 the company began marketing Air Operated Diaphragm Pumps under own brand name - YTS. YTS - abbreviation for Yamada Technical Service.
For over 50 years AODD pumps designed and manufactured by YTS are working under different brand names in many applications all over the globe.
YTS Air Operated Double Diaphragm Pumps are manufactured from large variety of Plastic materials:
• Glass Fiber Reinforced Polypropylene
• Pure Polypropylene
• Conductive Polypropylene
• Conductive PVDF
• Conductive Acetal
• Conductive PTFE
• Industrial PTFE
• High Purity PTFE
From Metal Alloys:
• Aluminium
• Stainlees Steel 316
• Cast Iron
• Hastelloy
We produce many types of Special Air Operated Diaphragm Pumps, such as:
Drum Pumps, High Pressure Diaphragm Pumps 2:1, Sanitary FDA Diaphragm Pumps, Powder Diaphragm Pumps, Flap Valve Diaphragm Pumps and Heavy Duty Pumps.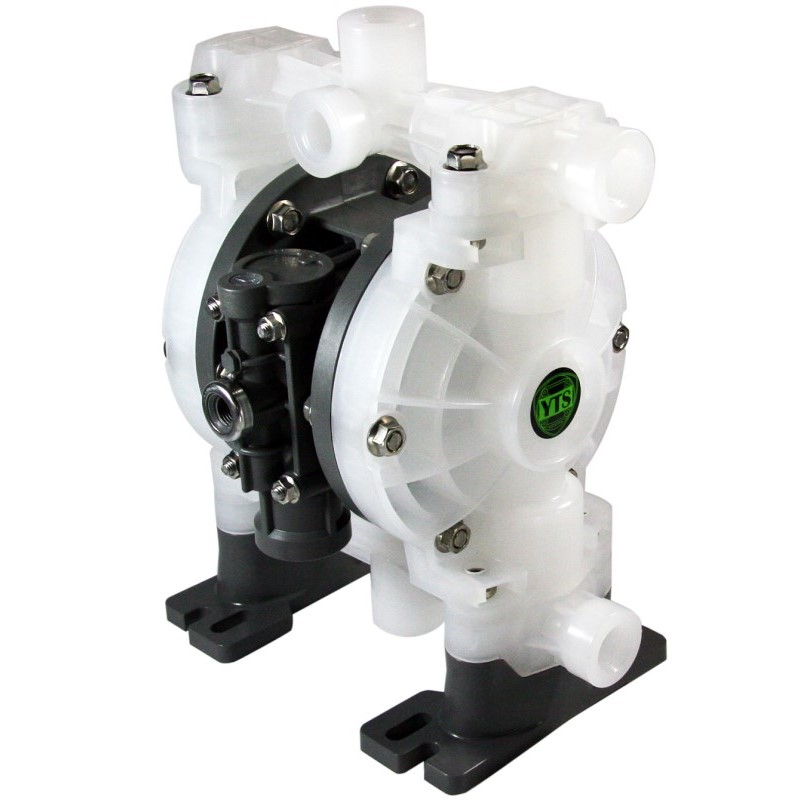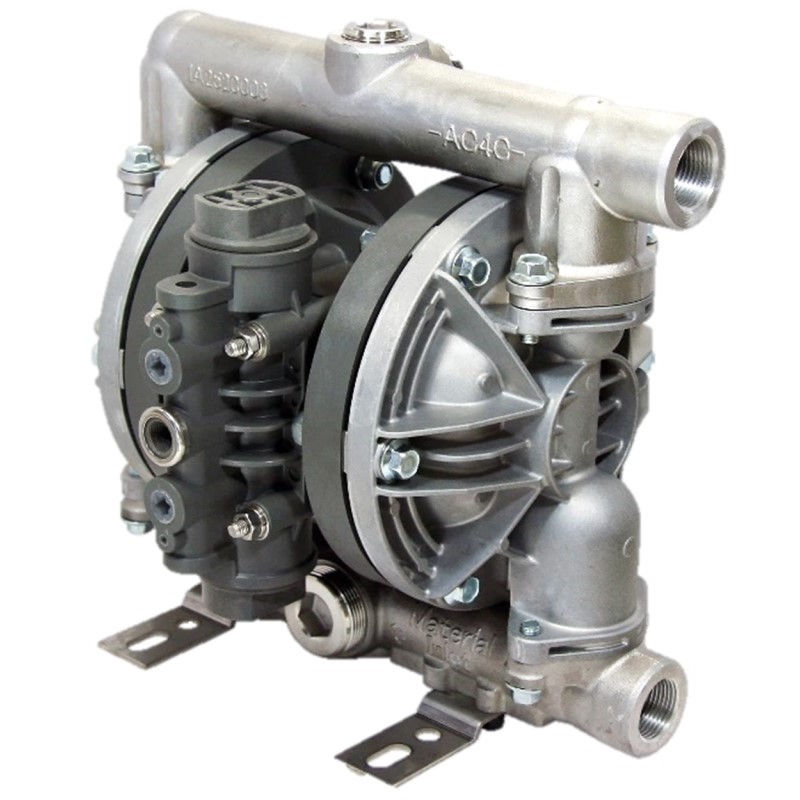 YTS offers a comprehensive service
Pumps, Mobile Units, Skid Units and Accessories from a single source
Tell us your requirements and our experienced engineers will provide you a tailor made solution
YTS Pump Engineering B.V. provides all type of Mobile Pump Units that are configured for variety of technological processes. Mobile Pump Units are in sizes compatible with the whole range of YTS pumps.
Our Skid Units can be custom designed according to specific requirements and the available space. We offer standard or customized components for control and regulation.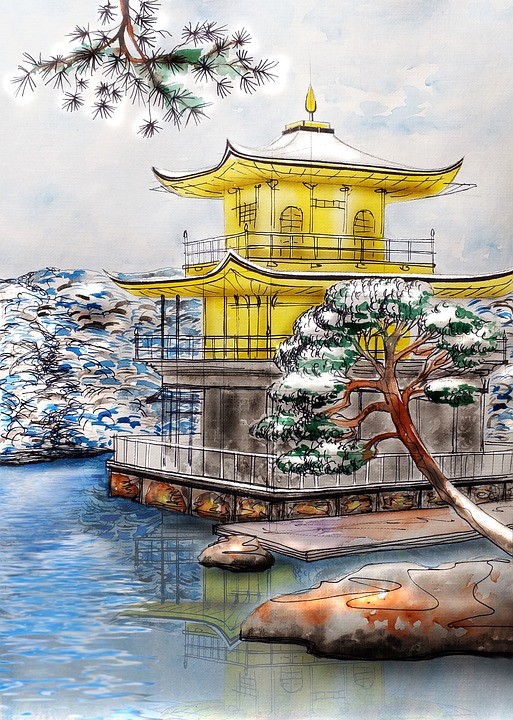 YTS Japan is the only producer of Diaphragm Pumps who is guided by traditional Japanese Mottainai concept in pumps design. By producing long lasting pumps and making every small part replaceable the users of YTS pumps buys and replace only what is needed. This significantly reduce the amount of waste created and resources used for manufacturing.
YTS Mottainai design concept – high quality, long lasting, replaceability of individual parts of pump component rather than entire component significantly reduce the cost of ownership of YTS pumps.
YTS PATENTED HIGH PERFORMANCE LOOPED SPRING AIR VALVE
New Air Chambers with fitted Air EcoRing were designed utilizing state of the art Flow Efficiency Software. They can decrease air volume requirements by up to 25% when installed on Air Double Diaphragm pump. YTS Patent (Patent No. 6144075).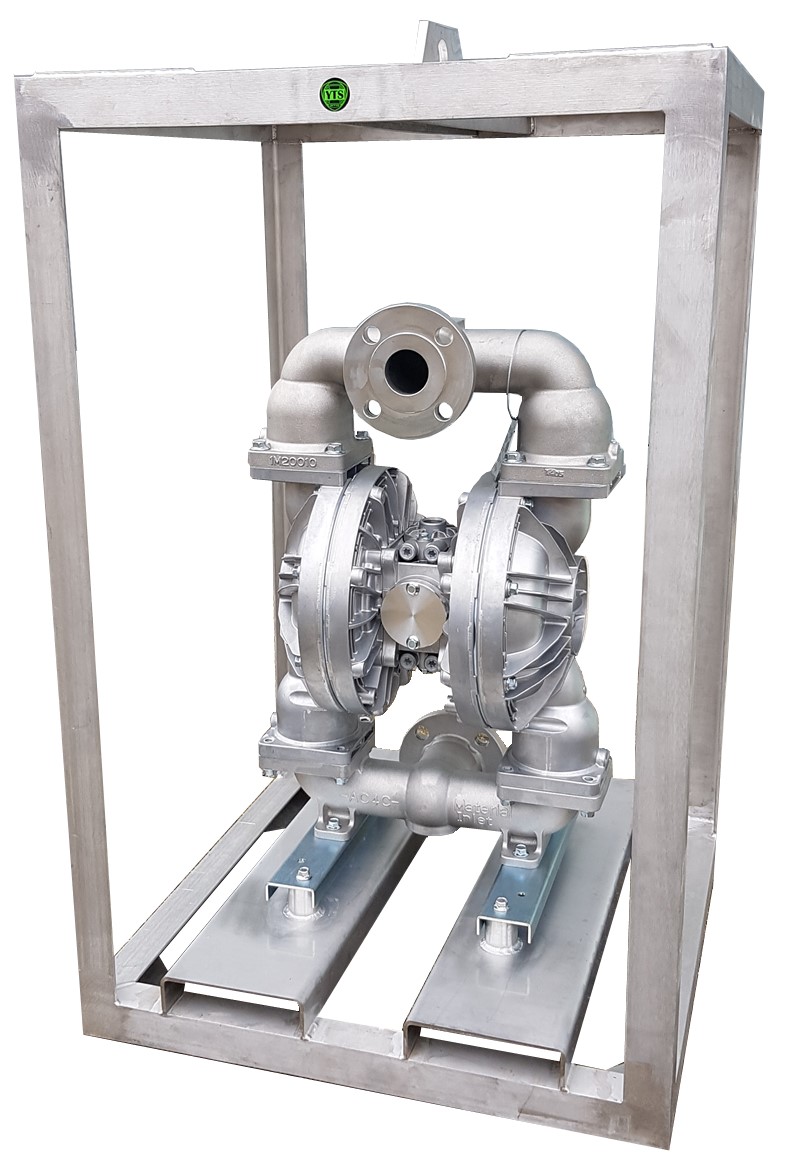 Skids and Trolleys for AODD pumps!
YTS Pump Engineering offers extensive range of Skids and Trolleys for Air Operated Double Diaphragm pumps. Pump, valves, filter regulator, control panel can be mounted on a corrosion resistant stainless steel skid or trolley.
Industrial Skids and Trolleys are used to transfer fluids primary in Food, Chemical and Oil & Gas industries. They are available in sanitary (A3, EHEDG) and ATEX versions.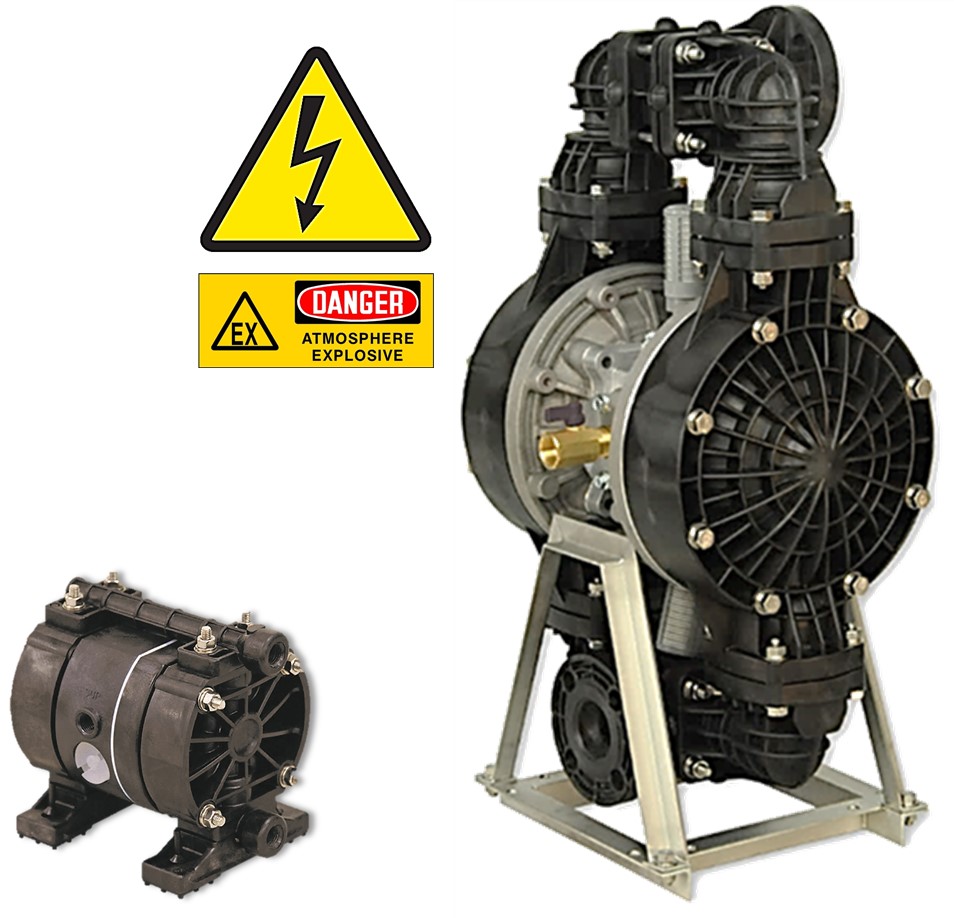 Conductive Polypropylene!
To our family of ATEX certified Air Double Diaphragm pumps we have recently added Conductive Polypropylene pumps in two sizes – 1 1/2″ and 2″.
YTS range of ATEX certified AODD pumps consists of Aluminium, Stainless Steel, Cast Iron, Conductive Polypropylene, Conductive PVDF and Conductive PTFE pumps in all sizes and flow rates.
YTS Air Operated Double Diaphragm pumps are designed for High Performance Operation and Long Life Expectancy. Engineered with various design features not often found in other brand AODD pumps.
YTS has been engaged in the design of Air Diaphragm pumps for over 50 years, and has produced pumps used in just about every application throughout the entire world.
The know-how accumulated through an integrated system of design, development, manufacturing, assembly, and sales as well as following customers opinions and feedback have been inherited by our engineers and applied directly to all current or new design concepts.
Our professional and experienced technical support team is available to help you find the right AODD pump for your project. Please complete the form below, and receive our response in 24 hours!