FDA Compliant Diaphragm Pumps
YTS Sanitary Air Operated Double Diaphragm Pumps are manufactured from Polished Stainless Steel with FDA and Halal Compliant Materials and Sanitary Flange Fittings.
Food, Beverage, Cosmetics, Pharmaceutical and Chemical applications where 3A, USDA and EHEDG certification is NOT required.
Engineered for High Performance operation and Reliability YTS FDA pumps are perfect to transfer slurries large solids, maintaining High Flow rates.
YTS FDA Diaphragm pumps are availabel in all sizes and materials – ¼" ⅜" ½" ¾" 1" 2" and 3" of Stainless Steel pump models. They are shipped with Oversized Sanitary Flange Connections. Pumps have bolted design and all machined mating surfaces. YTS bolted design AODD FDA pumps with Electro Polished SUS wetted section and SUS hardware have all surfaces machined mating.
Our FDA Diaphragm Pumps are fitted with FDA and Halal Compliant Diaphragms, Check Valves, Seats, Guides and Seals.
Typical Applications for FDA Complinat Pumps
Flavorings
Sweeteners
Food Thickeners
Sauces
Juice Concentrates
Confectionery Candies
Oils and Syrups
Chocolate

Pet Food
Liquid Soap
Shampoo
Body Washing Gels

Hair Dye
Perfumes
Lotions
Some sorts of creams

FDA Complinat Drum Pumps and Dampeners
Patented YTS High Performance

YTS Heavy Duty Mechanical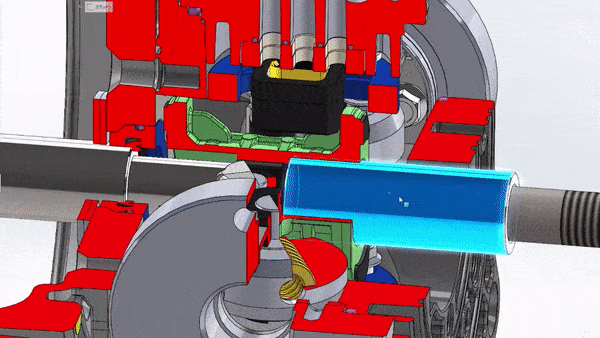 YTS Pump Engineering B.V.


Logistiekweg 26,




7007 CJ Doetinchem,




Netherlands