Advantages of YTS Diaphragm Pump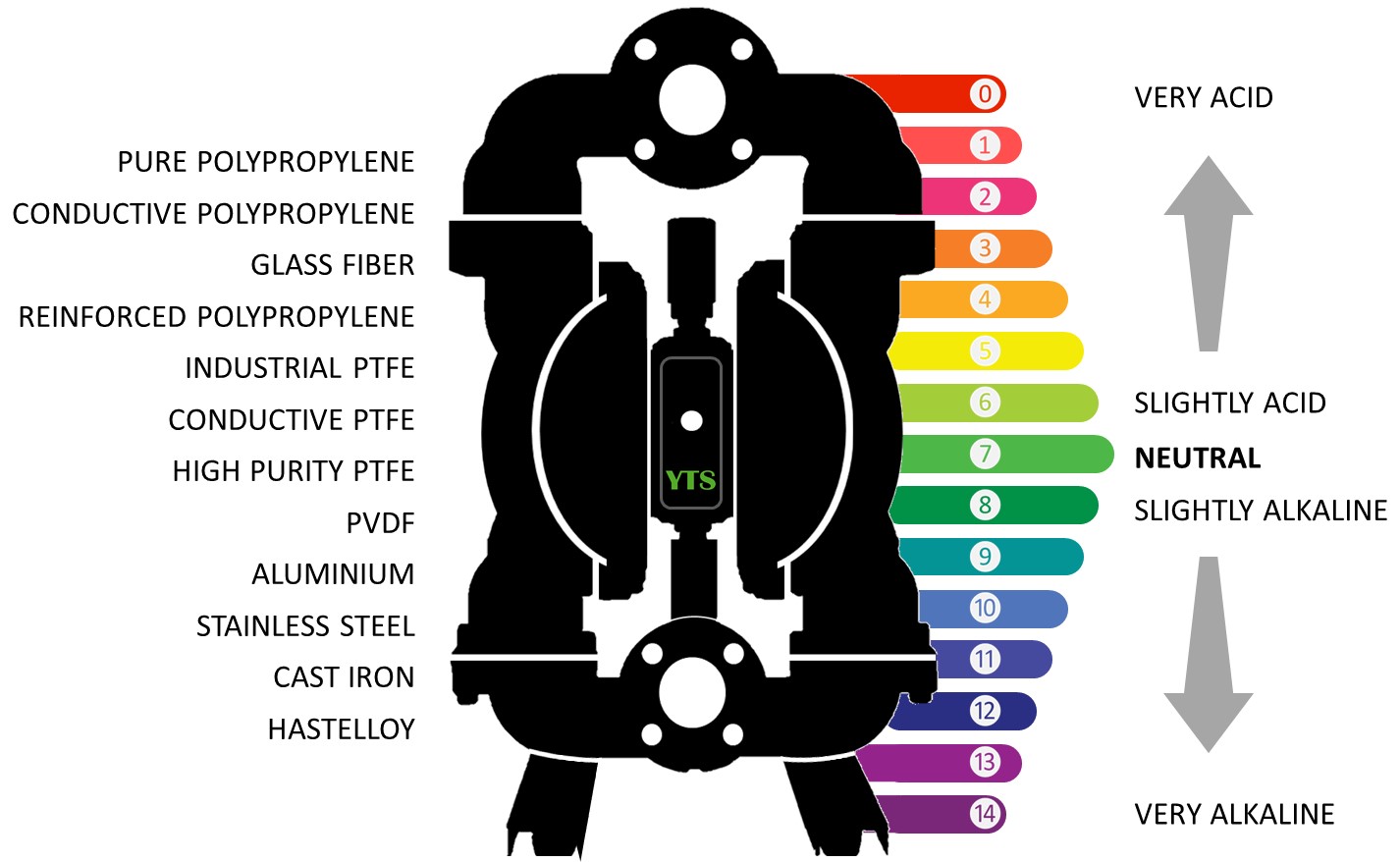 YTS Japan has extensive line of Air Operated Diaphragm Pumps, Pulsation Dampeners and Accessories for AODD Pumps.

YTS AODD Pumps are produced in many sizes – from 1/4″ to 3″, and in many material options – four types of metal alloys and eight types of plastics.

In our product portfolio we have standard pumps with variety of fluid's connections and many special pumps.

Broad range of YTS Pulsation Dampeners consists of Active and Passive dampeners in many sizes and variety of materials.
Designed and Manufactured
In-house
YTS Japan:
– In-house R&D
– In-house design and engineering
– In-house production of around 70% of all parts
– Own tooling
– In-house pumps production, assembly, and testing

YTS Patens history:
At the present time company has 7 Patents, 6 Design Patents plus 5 Patents pending. Ten other YTS Patents are expired now.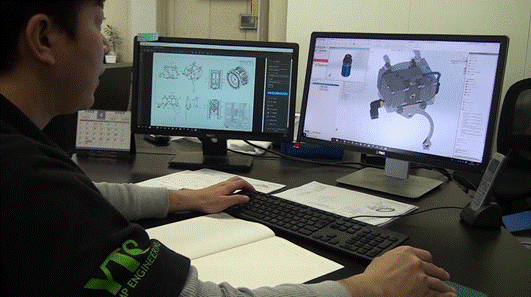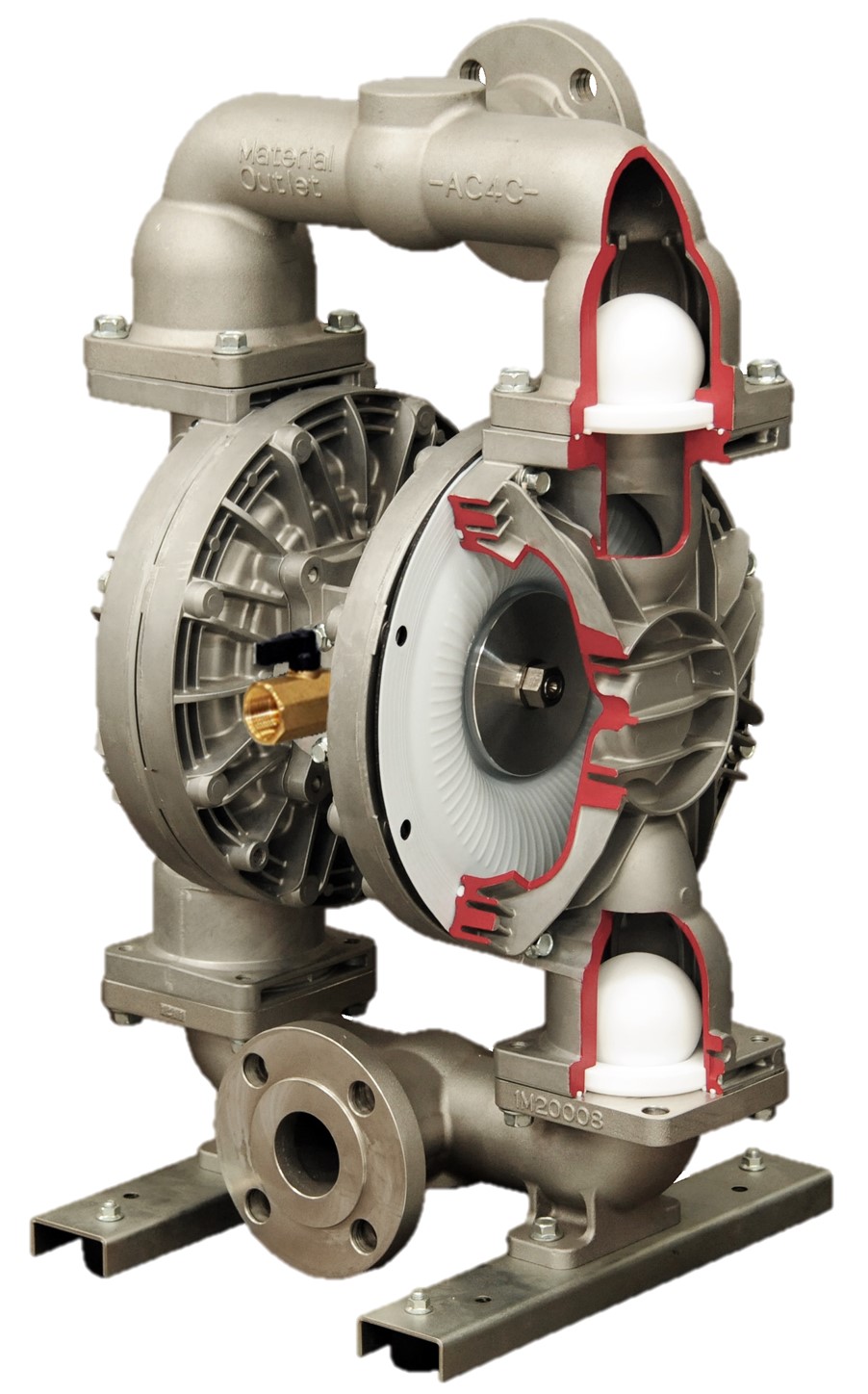 YTS Engineering Design Concept
– Thicker materials
– Heavier weight
– Compact / Shorter height
– Full Bolted construction
– No clamp bands
– Simple disassembly & post-maintenance reassembly
– Fewer weak points
– Ribbed design
– More bolts used on manifolds
– Fewer protruding components
– Strong and reinforced wide stable legs
– Modular design feet. Independent and replaceable
– Rubber feet as standard on most models
– Multiple liquid connection choices. Standard & option
All YTS Diaphragm Pumps can be completely torn down to smaller parts.
This enables the end user to purchase only what is needed for rebuild. Replacing only what is necessary significantly reduces the cost of ownership of YTS pump.

Many parts are common to different pumps and are available for sale separately. The Air Motor is externally accessible within a couple of minutes without the need to remove the pump from service. There is no cumbersome snap rings or lubricated dynamic O-rings to replace or repair.

All pump body casings are fully separated from all moving parts. This protects all structural body components from unnecessary wear and tear.

All service parts are fully independent and easily and cheaply replaceable.

– Pump Service in place
– Simple and fast disassembly
– Simple and fast re assembly
– Easy and sure parts fitment and torqueing
– Common fasteners in metric
– No need for special tools or jigs
– No need for oil or grease packing
– Parts commonality over many different models
– All service parts are modular and fully independent
– Outside accessible Air Motor
– Spool Reset Switch
– Hard wearing long life service parts
– Low cost of service over a long lifetime of use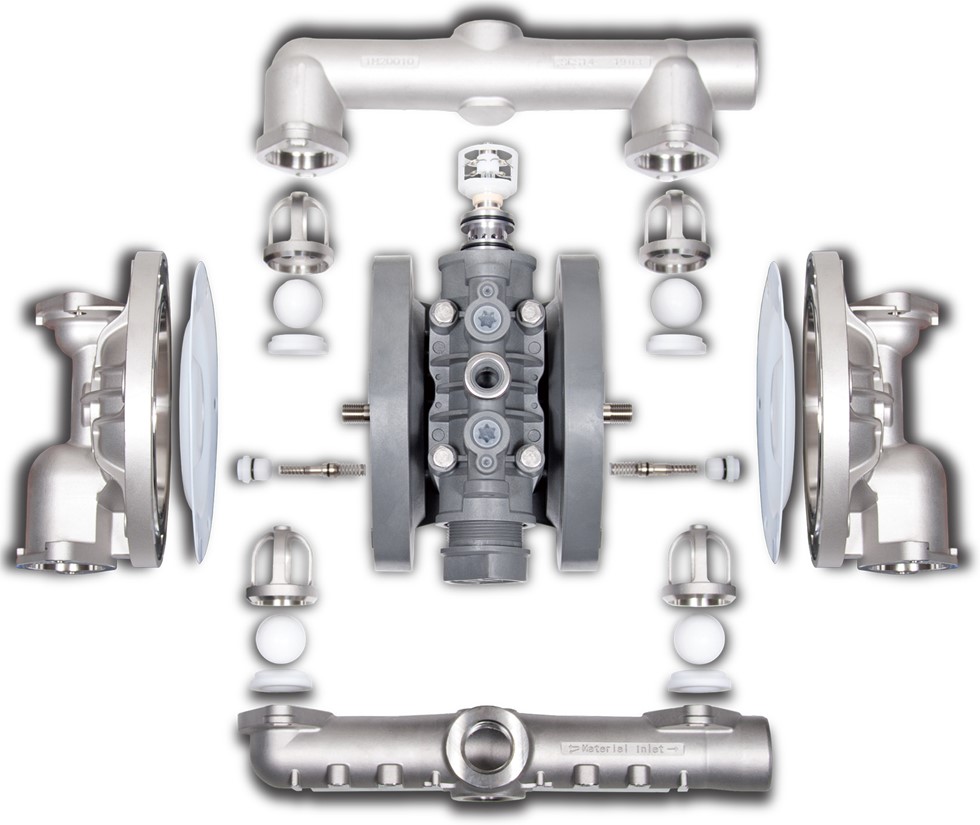 YTS Patented Looped C® Air Valve
The Air Spool Valve on a Diaphragm Pump is the single most important component. The quality of the Spool Valve design determines how reliable a pump will be and ultimately how much money a pump will cost an end user to own.
In YTS Looped C® Valve there is no metal on metal or ceramic rubbing surfaces. YTS Air Spool has got Ekonol® seal rings and a replaceable sleeve. Mechanical non centering Looped C® Springs guarantee longer lifetime and better performance. All wear surfaces have high abrasion resistance and have very low friction properties.
YTS Air Valve does not contain dynamic O-ring seals and is a completely lubrication free component.
As a part of YTS Mottainai engineering design concept Air Spool is externally accessible. There is no need to pull the pump from service. It is easy to do Air Valve inspection and maintenance. No special tools are required.
YTS Air Valve assembly features:
– Stall free design
– One piece unit design
– Outside accessibility
– Lubrication free operation
– Non centering mechanical spring sssist
– Full modular wear parts
– Hard wearing high tech wearing materials
– Modular & replaceable spool sleeve
– Ease of rebuild
– Low cost of rebuild
– Commonality of parts
– No dynamic O-ring seals
– No stacked assemblies
– No pressed or matched fit parts
– Large diameter air porting
– Independent pilot actuation